Social Media Management – We can do it for you!
Let 3MultiMedia design and manage your social networks.  Facebook, YouTube and Twitter have become a forced to be reckoned with in today's online social networking prowess.  Tony knows social networks and Facebook.  He has successfully transformed many Facebook fan pages into converting many "likes".
Facebook and Twitter are very important for your business whether online or offline.
Facebook is very business friendly and is mainly a social networking site where users can post photos, videos, and other information for everyone on their approved friends list to see. With Facebook you can display a personal profile as well as a business profile.  Setting up a Facebook "fan page" for your business is a must for all businesses. Facebook, with more than 500 million users, offers special features such as the "Like" feature where you can gather connections with your members.
How it works is when anyone clicks on your "LIKE" button for your company, they will automatically receive any future updates you send out, and, at the same time, when they "like' your page, it  broadcasts that message to their friends indicating that they just "liked" your company.  When multiple friends of a user like your company, Facebook will even prompt that user to like your company as well. This allows your brand to spread quickly through the Facebook and ultimately drive traffic to your site.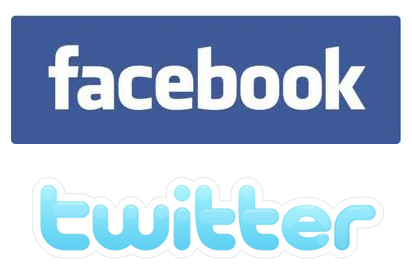 With Social Media Management, 3MultiMedia can build and manage your online presence by adding new connections in your area of expertise and/or target group of customers. You will get exposure in this global community on Facebook and Twitter.
With the entire world connecting with Facebook, do you realize what this huge network could mean for your business? This could mean a big deal for your business. With 650 million people spending over 500 billion minutes per month on Facebook, being on Facebook can generate a lot of visibility for your business. Let 3MultiMedia create the Facebook Fan Page.