Welcome to Orange County Webdesign! Completely Affordable Website Designs that are made for YOU to Edit!
I'm a one man show and I keep it this way for a reason. I like to make sure my clients and customers are taken care of the RIGHT WAY. I own and run a small USA Based Company website design company that does webdesign in Huntington Beach and webdesign in Orange County that resides under the name of AR WebSolutions, Inc. I offer low cost for webdesign in Orange County. My home office is located in beautiful Huntington Beach, CA. I design awesome websites for users that showcase CMS powered websites. Website design is something I do and my website design process is something to look at! I really have found that WordPress just isn't blogging software, but rather it can deliver a complete content management system for my clients. Please see my webdesign testimonials. I love WordPress! I also do Social Media Management for many companies. Basic Search Engine Optimization – SEO is included with every design. As a freelance web designer and website developer in Orange County California, I specialize in modern web designs for local small businesses.
I have a broad range of webdesign skills along with much experience that includes custom theme creation, PHP programming, e-commerce(shopping cart) websites, image editing for the web, logo creation, etc.. Whether you need a simple "online brochure" type website to tell the world who you are and what you do, or a website to sell your products/services, I can create a website to suit your business' needs. Download my portfolio and take the time to read my reviews
I am a WordPress expert, Professional Web Designer and web development expert. I do website design in Huntington Beach and Orange County. I guarantee the best work for your money spent.
I have found that if I design the site in WordPress, my client has access to everything — they can easily edit and add pages and posts whenever they like using the administrative database back end. How much they can do depends ultimately on how interested they become — I have some clients that only write posts, but others who understand how to install plugins and addons to enhance site functionality. In webdesign, regular HTML coded sites can only be changed if the client knows how to program HTML and has access to both an HTML editor as in ExpressionWeb, Frontpage, CoffeeCup, or Dreamweaver and then they would have use an FTP to transfer the files over to the server. Our designs, in conjunction with the power of WordPress, take all the thinking out of the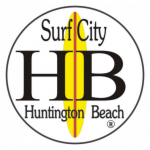 updating. My clients can do all their own updating themselves! As one of my clients you can add/change text to your homepage, add multimedia like images/pictures/videos, or simply doing a blog post.
We really specialize in implementing WordPress webdesign for clients who are looking to get a website.
If you like our work and are interested in getting a quote on a new webdesign, converting an existing website to a content managed system, please contact Tony here.
The sweet spot for us is building straight-forward, clean websites that the client(YOU) can edit themselves. My prices are not only competitive, we offer options for any budget and usually range from $900 – $2,500 depending on what you need. Contact me for a meeting to talk about how I can help you. I look forward to serving you for webdesign.