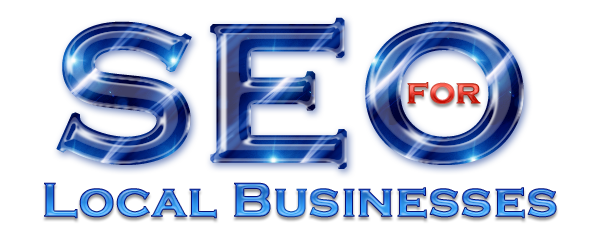 Local Search is really taking off these days, especially with the inception of Google Plus. Right now Google Plus is good for personal pages, but Google + for Business is right around the corner and will be a huge "plus" for local search.
In order to optimize your localization SEO for your business, you need to utilize keyword research. Your on-site optimization is based upon keyword research. Google Analytics is the industry standard for analyzing web keywords. The use of the keyword filter should help you to target the local used keywords for your small business. Keyword research is one of the most important SEO components for any business. It is this research which determines who is able to find your website and who is not and by what keyword are being searched for. If you neglect to incorporate important keywords then you lose targeted traffic. The less traffic you have the lower the opportunities for sales conversion.
When you use keyword research tools you will get national search volume information. However, in order to determine keywords for a local small business you do not need national level rankings. What you need is to help your company appeal to the local levels. This can be done with Google Places.
Use of Google Places:
Google places is referred to as virtual real estate for businesses that are listed in the top keyword searched spots. Small businesses can submit their site to Google Places, a virtual directory, for free. This is particularly useful for small businesses which are new or on a tight budget. Small business owners cannot afford to overlook the importance of using Google Places. The purpose of the directory is to connect local smart phone and internet users to local businesses near their area. With a smart phone, users can take advantage of the Google apps to find locations near them at any time. This is not only beneficial for the customer but for the local businesses. In order to take advantage of this, businesses must place their complete listing on Google Places, and enjoy the benefits reaped from it in terms of increased customers and profit.
The rise of the iPhone and Google Android smart phones, using Google Places has become one of the most popular means of marketing a small business. Out of all the daily online activity conducted via smart phones, nearly seventy five percent of it relates to local content on Google (comsore.com). Now, more than ever, small businesses should use the services provided with Google Places to increase their local customer base and draw attention to their company. Google Places is a viable tool for local marketing because it includes all of the same features that social customers need. There are demographics based upon geo-location, as well as reviews, recommendations, connected sharing, and mobile based marketing. Customers using social networks can even make recommendations to others on their network, which increases your small business. Whether you are a dry cleaners, dentist, or café, using Google Places means that people in your area and nearby can find your company instantly, review the pertinent information about the company, and then get directions to your doorstep.
As a free web marketing service, Google Places offers businesses an opportunity to describe their services and their products, including their hours of operation, their email address, phone number, address, and website. Small businesses can include photos and videos as well as customer views to enhance the Places page. When customers conduct localized search queries, Google Places pages appear at the top based upon category and location. They are generally accompanied by a red push pin which indicates the location of your business. From there users can click directly to the business website, read reviews, or read the Places page.
There are new tools offered to small businesses thanks to improvements on Google Places. Google places offers local maps which highlight the most popular places on the left hand side, which—if your business makes it to the top seven—is a very useful tool. It also puts local places listings above organic listings which help to increase your size and visibility. The listings with Google Places are more social than with organic listings because it leaps into the space for reviews and recommendations. It also ties directly to Google Maps and all of the related mobile applications for Google Maps which are used by potential customers.
I suggest digesting this infographic created by Mike Blumenthal.